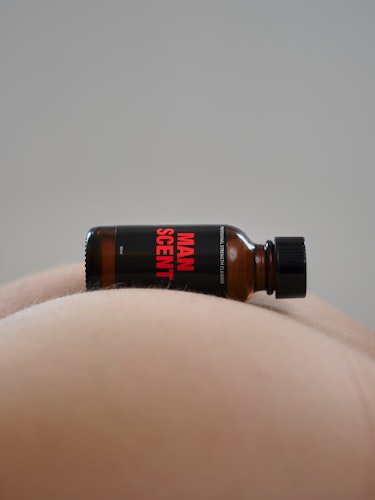 Man Scent
Rating: 3
Despite its black label and macho target-market, Man Scent induces blissful dizziness rather than a pang of heat. Elation washes over you slowly for the extended romp. The so-so formula originates from the same manufacturer as Jungle Juice, only this time chasing the darkroom crowd.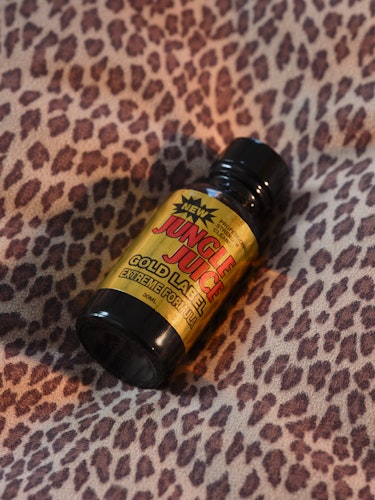 Jungle Juice
Rating: 3
For once, it's good to heed the label and ​"always test in an inconspicuous area first" so to avoid poppers whiplash. This label hits you fiery on the insides before abandoning you on the sober beach, no heat, wanting more. Despite the ​"NEW!" plastered across its label, the graphic design would suggest otherwise for this altogether mediocre high based on a derivative formula. Best left on your hookup's nightstand.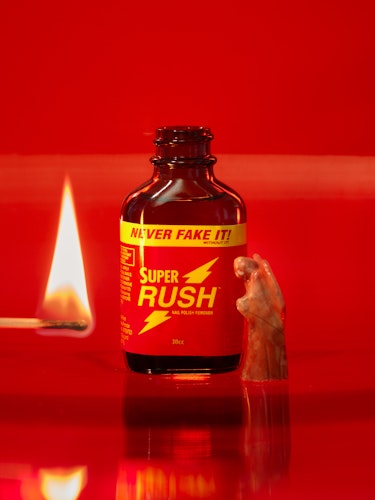 Super Rush
Rating: 2
The Budweiser of poppers. Found at your corner store and in a 19-year-old's purse. As the name indicates, the cheap chemical hits you fast and heady like a bump of cocaine. Little duration, and little relaxation.